Generational Giving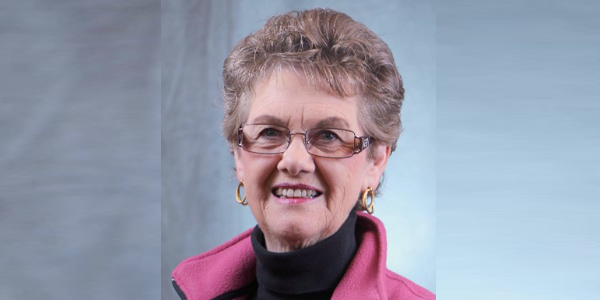 By Victoria Wenick, Director of Philanthropy, CFRE, Covenant Living at the Shores
Donna Palmberg's parents, Ben and Gladys Johnson, were raised in the first organized Covenant Church in Detroit, Michigan where she, her brother and sister were born.
When Donna was 13 in the spring of 1950, her family moved north to Traverse City. Soon they met other families with Covenant roots who had moved from other cities. By September, together, they started a Sunday School for a nearby community that hadn't had such for over 25 years. Donna's father was Sunday School Superintendent, and she was the pianist and helped with Vacation Bible School, Sunday School, etc... Her mother was also very involved in other ways. Within three years, they had a full-time pastor, and the beautiful new West Bay Covenant Church was built around 1955.
Before Donna and her husband, Bud moved to Lucerne, Switzerland in 1993, they and her sister's family, living in Evanston, IL, helped their parents move to Covenant Living of Northbrook, located within 30 minutes of Evanston. Donna's father enjoyed chipping his Whiffle golf ball on the lawn outside their apartment. Sadly, he died of a stroke three years later. Her mother lived there for six years; the last year being in Assisted Living. Both were very outgoing and enjoyed the social life.
During one of Donna's visits, her parents expressed how grateful they were to receive financial support through the Benevolent Care Fund.
When Donna and her husband Bud moved to Covenant Living at the Shores, they had been blessed through the years and had no need for Benevolent Care. Quoting Donna, "I was inspired by how the Benevolent Care Fund helped my parents and I've continued to donate to the Fund through my Individual Retirement Account (IRA). I joined the Legacy Circle by including the Shores Benevolent Care Fund in my trust, and by investing in a Charitable Gift Annuity. I'm assured future residents will be blessed with the same benefits as my parents enjoyed."
The Benevolent Care Fund creates joy and peace of mind for residents and family members. If you would like to learn more about making a gift from your will, trust, or IRA to support the future mission of your Covenant Living community, please call Director of Philanthropy, Victoria Wenick, at (206) 268-3015 or e-mail [email protected].